Grapo Tech. launches new white ink-capable flatbed printer
April 15, 2009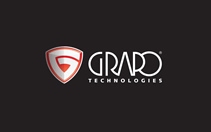 Prague / Olomouc, Czech Republic, April 15, 2009 – Grapo Technologies a.s. ("Grapo"), 
a leading producer of UV-cured wide format printers, today announced it will launch its white ink-capable flat bed printer at FESPA Digital Europe, May 12-14, 2009. The Manta White boasts production speeds of 10 square metres per hour, unique time- and cost-saving features, and is competitively priced at Euros 110,000. Known throughout the industry as Europe's largest annual trade fair, FESPA offers the ideal platform for Grapo to take the next step in its dynamic expansion.
The Manta White draws on Grapo Technologies' heritage as the only manufacturer of wide format printers in the world with origins as a print shop, giving it a unique perspective into the challenges facing print shop owners as they contemplate buying a white ink-capable printer. To this end, Grapo has designed the Manta White to allow buyers to remove the white function in favour of a full speed CMYK platform should they find that number of jobs calling for white ink does not meet their expectations. The work can be done on the owner's premises by a trained Grapo technician in less than 24 hours.
Additional features developed with the print shop owner in mind include energy-saving and productivity-enhancing functions, most notably Grapo Technologies' unique Twin Mode system. This feature allows the user to simultaneously execute different jobs on the same machine by printing on one half of the Manta while preparing a second job on the other. This innovation stems directly from Grapo's first years as a print shop, when it learned the importance of maximizing available space, man hours and most importantly, cash.
Print shop owners can also save media costs with the Manta White, helping them to remain competitive in the current economic climate. Using the printer's Pause function, a print job can be halted at any point and then restarted from the position where it left off, saving the media and reducing the user's overhead.
"We are really excited about the launch of the Manta White and its ability to meet the changing demands of printers in both large and small-scale situations," stated Grapo founder Radim Kralik. "As printers ourselves, we know how important it is to be competitive – especially in this economic climate – and white ink is increasingly seen as a key differentiator for most print shops. By the same token, we also recognise it's possible to overestimate how often white ink will actually be needed, and because of this, we wanted to create a system that allows owners to switch to the full-speed CYMK version should they find that the frequency of jobs requiring white is not what they expected."
With the introduction of the Manta White, Grapo expands its portfolio of printers to four: 
the Shark, Octopus II, Manta and Manta White. All of the company's printers are hand-made according to European standards in Grapo's Czech Republic-based facility.
The Manta White is available in the UK from Atech Limited from May 2009.
About Grapo Technologies
Grapo Technologies was founded in 1994 as part of 'Radim Kralik – Grapo', a printing company focused on billboards, posters, lighted signs and point of purchase displays. Grapo's founder Radim Kralik manufactured his first UV-cured wide format printer for his own use in 2003 
and began selling them commercially a year later, making Grapo Technologies the world's only manufacturer of wide format printers with origins as a print shop. Since introducing its first printer in 2004, Grapo has sold over 150 units throughout Europe and the UK. For his achievements in both the printing and manufacturing industries, Mr. Kralik was awarded Ernst & Young's 2005 Czech Republic Technology Entrepreneur Of The Year, part of the firm's annual global Entrepreneur Of The Year programme. www.grapo.com