Benson Oak
Benson Oak is the exclusive advisor to Benson Oak Capital Cooperatif U.A., a buy-out and growth equity firm investing into leading businesses based in the Czech Republic and Slovakia. We invest in companies which demonstrate significant domestic and/or international growth potential, with transaction sizes typically between €5 and €15 million though our flexible approach allows us to invest more or less; in the end, we target opportunities, not deal size.
With almost 20 years on the Czech and Slovak markets, Benson Oak Capital has a proven track record of creating value for all stakeholders. Our investment into AVG Technologies remains the most successful private equity transaction in the region and highlights our passion for turning promising domestic businesses into international giants. BOC's professionals are based primarily in Prague, facilitating constant flow of information and rapid decision making, allowing us to react quickly to both opportunities and challenges alike.
Featured Press Releases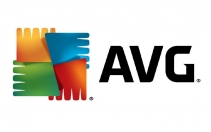 February 1, 2012
AMSTERDAM, and NEW YORK, Feb. 1, 2012 /PRNewswire/ -- AVG Technologies N.V. today announced the pricing of its initial public offering of 8.0 million ordinary shares at a price to the public of $16.00 per share. The shares will begin trading on the New York Stock Exchange on February 2, 2012 under the ticker symbol "AVG."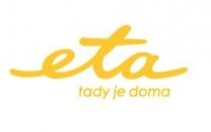 October 6, 2011
HP TRONIC Zlín spol s.r.o. ("HP TRONIC"), the largest Czech consumer electronics trading group, and the investment company Benson Oak Capital Cooperatief U.A. ("Benson Oak") announced today that they reached a definitive agreement to buy 100% stake in ETA a.s.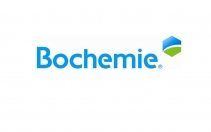 May 18, 2011
PRAHA, 18th May, 2011 – Bochemie Group, one of Central Europe's leading manufacturers and suppliers of branded household care products and the owner of the traditional SAVO brand, announced the strategic acquisition of 100% stake in Lybar, a.s. With this acquisition Bochemie broadened its portfolio with yet another category leader in both the Czech and Slovak markets, the BIOLIT brand of insecticides. Bochemie's strategy is to expand in the branded household care products in the Central and South-Eastern European region by both the organic growth of its own brands and selected acquisitions. Following the acquisition of EVM in Hungary a couple of years ago, the acquisition of Lybar is another milestone in delivering on the strategy. With its BIOLIT brand, Lybar is the market leader in the insecticides category both in the Czech Republic and Slovakia with market shares exceeding 40%. At the same time, BIOLIT is the second strongest insecticides brand in the entire region of Central and South-Eastern European region. "There are just a handful of traditional domestic household care brands such as BIOLIT and SAVO, which are able to grow and hold such a significant market share in their respective categories in spite of fierce competition of multinational companies. In terms of its marketing characteristics BIOLIT is highly complementary to our SAVO brand. Therefore I am delighted that we succeeded to add this brand into our portfolio," commented Francois Vleugels, the CEO of Bochemie Group. Miroslav Labaniè, one of the three selling shareholders and Lybar's CEO believes that Lybar's interest in growing the business can be best secured by a strategic shareholder: "Finding a strategic partner for Lybar was one of the options we have considered. Bochemie presented us an attractive plan for the future of the company, to which we have subsequently agreed," he said. Transaction details have not been disclosed by the parties. About Bochemie Group Bochemie Group is one of the leading manufacturers and suppliers of branded household care products in Central Europe. Its key brands include SAVO, which enjoys a strong market position particularly in the Czech Republic and Slovakia, and ULTRA in Hungary. SAVO, which exceeds an 80% market share in certain household care product categories in the Czech Republic, has been recently penetrating new export markets besides Slovakia, including mainly Hungary, Romania, Bulgaria, Poland and most recently also Russia. The Group is also a global supplier of high value added specialty chemicals, including disinfectants, wood protection fungicides, metal surface treatment chemicals and accumulator masses. The Group and its parent company Bochemie, a.s. have been headquartered in Bohumín, Czech Republic, where it employs over 450 people. The Group further includes EVM, the Hungarian manufacturer of branded household care products, the Polish pigments producer Permedia, the Czech engineering company Ekomor and Bochemie's trading subsidiaries in Slovakia, Poland, Romania, Bulgaria and Russia. The Group's total number of employees is almost 800. The Group is owned by the private equity firms Benson Oak Capital and Arx Equity Partners. About Lybar The current Lybar, a.s. has been formed in 2010 by demerging the marketing and sales functions and brand ownership from the original Lybar company, now renamed into Czech Aerosol, a.s., which is a significant aerosol manufacturer in Central Europe. Other than the traditional hair care products under the Lybar brand, Lybar's product portfolio includes particularly the range of the insecticides and repellent products under the Biolit and Diffusil brands, Coyote car cosmetics and also air fresheners and polishes under the Citresin and Lynn brands. Lybar, including its 100% owned Slovak subsidiary, employs 35 people. For further information please contact: Bochemie, a.s. Francois Vleugels, CEO Tel: +420 596 091 320 Email: francois.vleugels@bochemie.cz Jaroslav Sopuch, Strategic Development Director Tel: +420 603 555 089 Email: jaroslav.sopuch@bochemie.cz Lybar, a.s. Miroslav Labanič, CEO Tel: +420 724 224 342 Email: labanic@lybar.cz